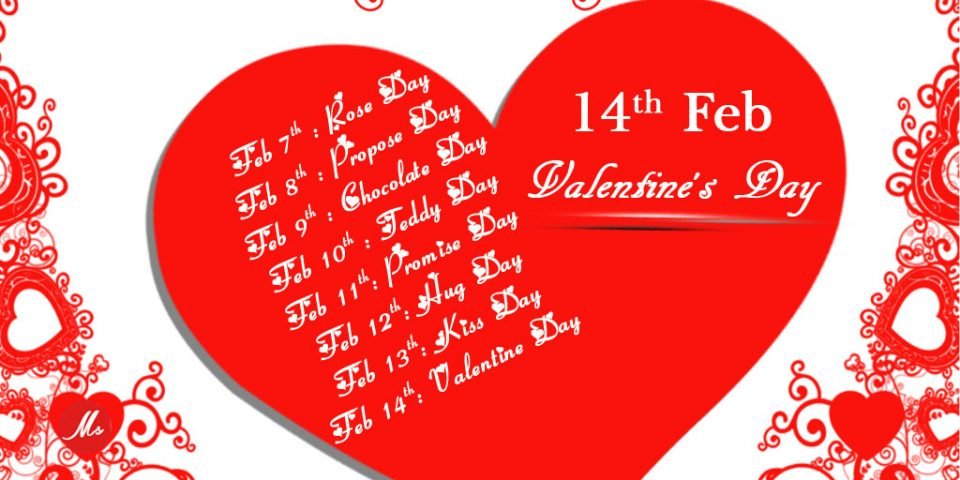 Valentine's Day is a day dedicated to celebrate love, this special day which falls on February 14th is celebrated across the world. In fact, the entire second week of February is considered as valentine's week. The couples young or old would be searching for ways to make their partner feel loved, and you can truly feel the romance in the air on this week.
The online portals which cater to the delivery of gifts, flowers and cakes consider February to be one of their busiest times. Online cake delivery Udaipur has a surge in business during this season of love. Lots of romantic movies also get released during this time which makes it perfect for a date night.
The Valentine week
Let us take a look into how valentine's week is celebrated and what each of the days signifies. Shower your partner with gifts during these days. It all starts with Rose day which is on February 7th and ends on Valentine day on February 14th
7th February, Rose Day: Partners would exchange roses on this day. The colours of the rose symbolise your feeling towards the person.
8th February, Propose Day: This is the day during which proposal happens. The youngsters would usually ask out their crush, or the couple would also propose for a wedding. It is a sweet sight to see the guy going down on one knee to declare his love for the girl.
9th February, Chocolate Day: Typically, chocolates or chocolate made sweets are exchanged on this day.
10th February, Teddy Day: Teddy bear soft toys are considered to be very cute and romantic. 10th February is dedicated for a teddy bear as a gift for your loved ones.
11th February, Promise Day: This fifth day of the valentine's week, the lovers would declare and promise their love for their partner. It is also seen as a promise of commitment and loyalty towards each other. Some even consider this day to promise their love for marriage.
12th February, Hug Day: This is a day dedicated to hug and cuddle up with somebody who has made a good impact on your life. This somebody can be your lover, friend, sibling, parents or spouse. This day show your love and affection by hugging each other.
13th February, Kiss Day: A universal form of showing love is by kissing. Be it passionate kissing or a peck on the cheek, be sure to show love to your dear ones on this day.
14th February, Valentine's Day: The D-day of the week is the Valentine's Day. This day is considered to be the grand finale of the week and is celebrated with much zeal. People usually plans for weeks and months in advance to celebrate this day. The planning is needed because most of the good restaurants and resorts would be fully booked on this day.
You can send Propose day gifts to Udaipur on February 8th. Gifts can be flowers, cake, jewellery, dress materials or anything that you feel expresses your love in the best possible manner.